Click GO to Find
the BEST FARES!
Strategies For
Saving on Air Fare

#1 Search 'til You're Blue!

#2 Get to a Major US Airport

#3 Get to Europe and then Greece

#4 Queen Mary II-It's not as expensive as you think!
#5 Charter Flights
From The US
#6 Charter Flights From Europe
Putting the Strategies Together:
A Case Study

Finding Discount Air Step by Step
Is A Charter Flight
Right For You?
If Movie Theaters were
run like Airlines!

Helpful Tips for
Planning your Trip to Greece
Connecting to Athens
From the Islands?
Getting from the Airport to Athens
(or to the Ferries)
Seaplanes to The Greek Islands
Why is it so Expensive
to Fly to Greece?
Great Web Sites
That have to do with
Flights and Travel
Rail Passes
Europe By Rail

How The Globe Merchant
finds His Own Tickets
A Quick Guide to the
Advantages & Disadvantages of Airlines
Olympic Airlines Routes
Greece Europe World
Should I Worry about My Airline Going out of Business?
Protecting My Holiday
with Travel Insurance
Discounted Flights
within Europe

Find Low Air Fares
About GreeceFlights

References

International
Travel Link Directory

Links

About Greece Flights
Greece Flights was started in direct response to the huge success of Matt Bar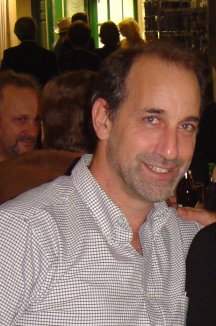 rett's Greek Travel sites. Matt was getting large numbers of requests of airline ticket requests and passing them on to other agencies that he hoped would help the visitors to his site. Much to his dismay, he found that the agencies were not offering his visitors quality service.

In order to be assured that the ticket requests would be followed up and given a high priority, Matt decided to find someone he could trust to do the job correctly. The "someone" turned out to be his brother, David. Since I am working specifically with flights to Greece, I have a pretty good idea of which airlines to fly from which cities to get the lowest fares.... plus, I can help you with ideas to save money(if one day is sold out, I will recommend that you change your dates to save money-sometimes hundreds of dolloars!).

We hope we can be of service to you and help you begin the early planning phases of your journey to Greece so it will be a pleasant and memorable experience.

Please contact us if you have any questions or concerns.....