Click GO to Find
the BEST FARES!
Strategies For
Saving on Air Fare

#1 Search 'til You're Blue!

#2 Get to a Major US Airport

#3 Get to Europe and then Greece

#4 Queen Mary II-It's not as expensive as you think!
#5 Charter Flights
From The US
#6 Charter Flights From Europe
Putting the Strategies Together:
A Case Study

Finding Discount Air Step by Step
Is A Charter Flight
Right For You?
If Movie Theaters were
run like Airlines!

Helpful Tips for
Planning your Trip to Greece
Connecting to Athens
From the Islands?
Getting from the Airport to Athens
(or to the Ferries)
Seaplanes to The Greek Islands
Why is it so Expensive
to Fly to Greece?
Great Web Sites
That have to do with
Flights and Travel
Rail Passes
Europe By Rail

How The Globe Merchant
finds His Own Tickets
A Quick Guide to the
Advantages & Disadvantages of Airlines
Olympic Airlines Routes
Greece Europe World
Should I Worry about My Airline Going out of Business?
Protecting My Holiday
with Travel Insurance
Discounted Flights
within Europe

Find Low Air Fares
About GreeceFlights

References

International
Travel Link Directory

Links

Updated < June 27, 2008
"You can no longer go to one web site to find the best fares from any city for any time of the year. It will take a little searching, but it could save you hundreds of dollars"
.....The Globe Merchant
Thanks David -- After a couple of hours of searching on Booking Wiz last night I actually found a fare from Pittsburgh to Athens for my dates for $802 (including taxes). Needless to say I purchased it. It involves three flights per leg, but the dollars I save can be better spent at a taverna. It really is amazing how repeated searches (even with the same info) can turn up radically different fares. The whole process feels like some form divination to me! Anyway, thanks for your info. I find your site and your e-mails incredibly helpful. ---Jeff

How to use this site...
Most importantly, there are ads from companies all over this site that want your business. If they're advertising then they probably have some pretty good fares, but no one company has all the best fares from all the cities on all the dates. Check out the ads along the side of the pages and see if they can offer you a Great Fare from your preferred City. Once you've found what you think is the best fare, use the Search Engines here to see if they can beat it. Once you find something, send me the airline, dates, departure city and destination and the fare. I will sell it to you for less if I can, or send you to someone who is able to. I'd also be happy to advise you on whether to purchase it or not....



Visit Globe Merchants' Travel Blog for more travel tips, hints and updated information...


LOOKING TO TRAVEL TO GREECE? HOPE YOU'RE SITTING DOWN!
The fares this year have been INCREDIBLY OVERPRICED compared to the past 6 years. I guess Europe is a hot spot and the airlines see no need to lower their fares to a reasonable range. As long as people continue to pay this outrageous fares, the prices won't come down. My guess is that sometime in the next couple of months the airlines will see that they have some empty seats on their planes and then the feeding frenzy will begin(hopefully). Until then, you can either bite the bullet and purchase a ticket that is $400-600 more than last year.... or wait... in hopes that lower fares will come!

Also... the last hope for low fares disappeared. I spoke with Homeric Tours that usually offers reasonable fares on charters from NY, but they have decided not to offer charter flights this years because "fuel is too high".

NEW: Putting the Money Saving Strategies Together: A Case Study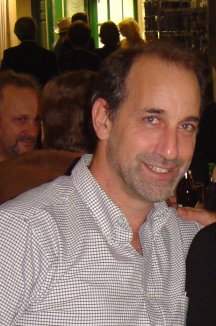 Hello and welcome to GreeceFlights.com, a Globe Merchant company. My name is David Econopouly and I started GreeceFlights in 1999 to offer you low cost fares to Greece and other European destinations.
Times have changed in the Airline industry with the airlines doing more direct work with the passengers and cutting out the commissions for the Travel Agents. They are also offering us Net Fares, which often times are more than the price that they sell tickets directly to you.
On this web site I offer different strategies for finding low fares to Greece. On the left are quite a few ideas, but I will be adding new strategies so keep checking back. But most importantly, check the ads...No one knows where all the lowest fares are, but if you keep searching you're more likely to find them.....
Once you've searched the ads and search engines on the site, complete the Ticket Quote Form request(the link is on the left side of the page.... and we'll see if I can find you something better, if I can send you somewhere else to save money or if you should hold off until a better fare comes along




Olympic Airways is one of the better options. Since they codeshare with United, Northwest, American, Delta, USAir and Continental we can get flights from almost any city in the US. Also, from January to March they come out with a winter sale and then later a Spring sale which makes the flights very competitive.

Getting Married or Honeymooning in Greece?



Visit A Greek Wedding